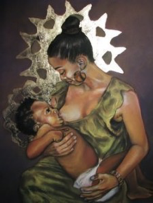 BREASTFEEDING PARENTS GROUP
BREASTFEEDING PARENTS GROUP
When: The 2nd Thursday of the month from 2pm – 3pm 
Where: Virtually from your home! Your nurse or home visitor will send you the link to join either through email or text.
What: Judgement-free breastfeeding support! We will discuss breastfeeding in quarantine.  We will also have plenty of time for a general Q&As. 
**This event is a collaboration between Family Connects, Early Head Start Home Based, and Healthy Families.
We welcome you to socialize with other prenatal or breastfeeding families, learn more from our lactation educators and lactation specialist, and share your successes and challenges.