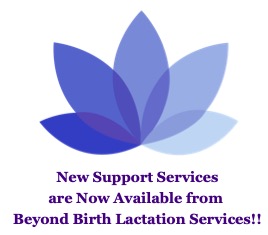 Beyond Birth Lactation Group
Weekly New Mom's group! We hope you will join us!
Topics include but are not limited to:
• Birth story sharing
• Infant development
• Infant feeding
• The many "moods" of new parenthood
• Relationships
• Self care
The group will meet every Monday 1-3 via Zoom. It is free to all AND donations are welcome!
The group will be facilitated by our very own Lorraine Rocco.  Click here to see her bio. 
To RSVP, email Lorraine at lorraine@beyondbirthlactation.com.
Once you RSVP a Zoom link will be provided.
We recognize that some parents may not identify as a mom or mother.  All are welcome! We strive to be inclusive of all families. Please let us know how we can best support you.